White Consultants
126, Bute Street
Cardiff
CF10 5LE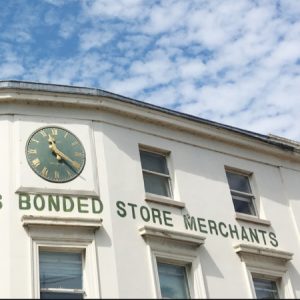 Our office
Our office is located in Cardiff Bay close to Mount Stuart Square and Lloyd George Avenue and a short walk to the Inner Harbour and Millennium Centre. 126, Bute Street is located at the junction of Bute Street and West Bute Street and we are in Frazer Buildings. At the height of Cardiff's success as an international port it was a bonded warehouse accessed from the nearby Glamorgan Canal (now a linear park). It is listed and has been carefully renovated as a thriving hub for a wide variety of businesses including consultancies and the creative media. Please report to reception on arrival.
You will probably use your GPS/travel app to find us but we give a little bit more information below. You never know, it may be helpful.
Arriving by Train
Cardiff Bay train station is very close- this connects to Cardiff Queen Street. A taxi from Cardiff Central train station [south side] will take approximately 7 minutes. For those who wish to keep fit the walk is around 20 minutes or 7 minutes by bike.
Arriving by Bus
The No 6 circular bus links the Bay with the centre of the city. Fares are £2.00 upwards and though machines give no change all routes take contactless cards.
Arriving by Road
The office is in the northern edge of Cardiff Bay with limited parking to the rear accessed off Bute Street/Alice Street. We suggest approaching down the A4232 from the M4. The best place to park is the short stay street parking nearby in West Bute Street (and Bute Street) with the first hour free- but you still need a ticket!