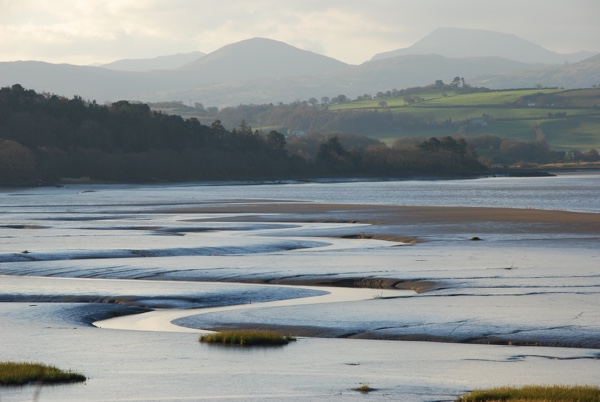 We have the longest continuous track record in LANDMAP having carried out the South Wales pilot study in 1997 and winning a prestigious European Award using the technique in 2000 (Vale of Glamorgan study).
We continue to use, monitor and update the landscape information for Natural Resources Wales, such as providing a statistical analysis of change for the visual and sensory layer which informed the 2016 SoNARR report.
We have used LANDMAP to explore the effect of climate change on landscape character and how adaptation and mitigation measures may affect landscape upto 2050. 
See more below
LANDMAP is a unique assessment system, allowing information about landscape to be gathered, organised and evaluated into a complete nationally consistent dataset. The assessment is divided into five LANDMAP aspects- geological landscapes, landscape habitats, visual and sensory, historical landscape and cultural landscape. Our specialism is the visual and sensory aspect. The output is a standard information database (via LANDMAP Portal), GIS mapping (MapInfo or ArcGIS) and a technical report. Now the whole database is available from Natural Resources Wales either as an interactive map or in a series of downloads on Lle, the Welsh Government geo-information portal:
We have undertaken four full local authority area studies, including the Vale of Glamorgan and Neath Port Talbot, from coordination of all aspects through to visual and sensory assessments, characterisation and design and management guidelines and action plans. We have also undertaken nine local authority visual and sensory assessments across Wales such as Cardiff, Newport, Brecknockshire, Conwy and Flintshire.
Our expertise is recognised by our role as external Quality Assurance assessor for the visual and sensory aspect. We have quality assured many assessments such as Wrexham, RCT, Radnorshire and Montgomeryshire. We have developed the written guidance on this subject as well as holding seminars for users.