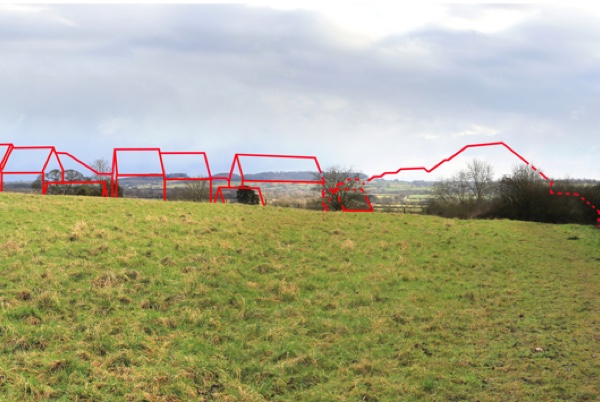 We offer expert witness services at inquiries, hearings and local plan and  development control order examinations on landscape, seascape and visual impact issues in England and Wales. Simon has appeared at 30 inquiries or examinations which have covered a wide range of development types including housing, employment, energy from waste and onshore and marine renewable energy. He works primarily for public sector bodies.
Our key strength is that Simon undertakes the underlying desk study and site assessment, writes the proof and appears at the inquiry or examination. This means that there is strong continuity in the process and the best arguments based on experience can be brought to bear. However, our fees compare favourably to consultants using assessment teams of more junior staff. Simon is supported as required by a team preparing illustrative material including figures, photos and photomontages/wirelines.
Many inquiries have been Section 78 appeals relating to housing in LPA areas that lack an adequate housing supply. We put up a robust case using both landscape and (urban) design arguments backed up by compelling visuals where necessary to expose key issues (see visualisation above at Stockton, Warwickshire).
 Some inquiries have related to Local Plans where previous landscape assessments or strategies have been undertaken or in appeals on specific developments. This capability is considered to be an essential adjunct to undertaking strategic landscape planning work for local authorities, such as sensitivity and capacity studies.
Renewable energy has figured prominently in appeal work. Tidal energy, solar farms and energy from waste facilities have been assessed and taken through to inquiries or hearings. Windfarms both within and outside Strategic Search Areas in Wales and in England have also been tackled.