Cambrian Mountains landscape status- consideration of natural capital and ecosytems services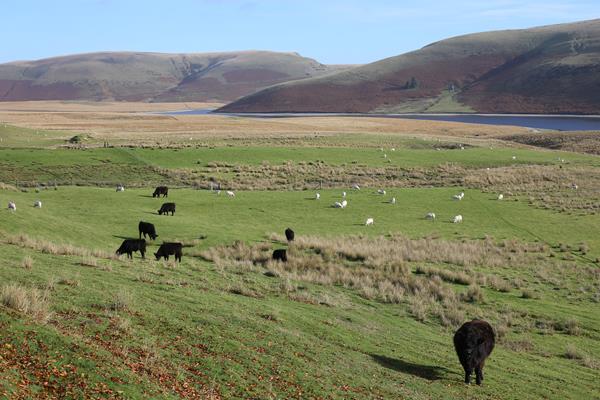 The Cambrian Mountains Initiative CIC want to raise the profile of the Cambrian Mountains as a national standard for sustainable rural enterprise and innovation. To achieve this requires a managed approach to the treatment of the 'natural wealth' of the region. As part of the Dyfodol Cambrian Futures programme we headed up a team to develop a model for the coordination and development of regeneration and sustainability management in the area.
The study area covers 1,968km2 spanning three local authorities (Powys, Ceredigion and Carmarthenshire) and 54 community councils. It is home to over 30,000 people.
White Consultants undertook an initial assessment of Natural Capital and Ecosystem services and set out a structure for further more detailed information to collected over time, as well as mapping all the spatial data. Paul Tiplady led the project overall and Charlie Falzon, assisted by ADAS, undertook an extensive consultation with various stakeholders, including farmers.
Risks and options are explored extensively, including Regional Natural Parks developed in France and AONBs. Our findings suggests that a bespoke model may be appropriate. This would not duplicate or diminish existing projects and programmes but would add value to local endeavour.
The proposal for discussion is currently being consulted on by CMI, backed up by a technical report.
Client: Cambrian Mountain Initiative