Malvern Hills and Cotswolds AONBs Environs landscape sensitivity studies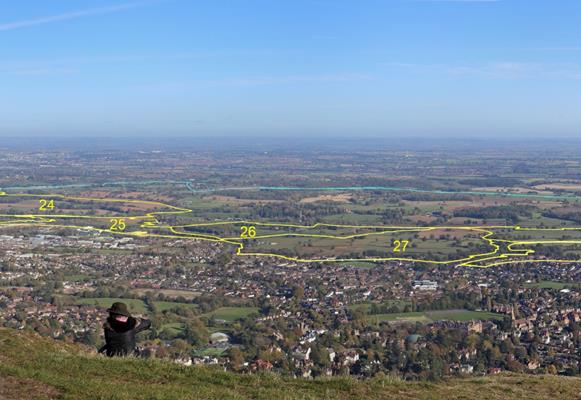 These assessments took an innovative approach to assessing sensitivity incorporating possible visual effects on AONB settings. Whilst our well established landscape sensitivity method has been used, we also explored the relationship of different areas within the setting of Malvern Hills and Cotswolds AONBs. For Malvern we took panoramic photographs from a series of locations along the iconic ridge and overlaid identified land cover parcels onto the photos so we could clearly assess the likely level of intervisibility.  We did the same for views from the Cotswold scarp around Broadway and the outlying Bredon Hill.
The assessments looked at landscape and visual sensitivity to four development types- housing, employment, leisure development and country parks. Land cover parcels were derived from the underlying broader landscape character assessment around the key settlements in conjunction with Steven Warnock. Each of these were then assessed using desktop study and site visits using factors contributing to value, landscape and visual susceptibility.
The study findings will inform the South Worcestershire development plan review site allocation process.
Client: Malvern Hills and Wychavon District Councils